Thinking back to when I was a little girl, I remember having a few specific dresses and tops that I fell in love with. Each time I wore them I felt a sense of happiness and satisfaction. As I've grown up and these pieces have come and gone, I've come to realize that this is what it feels like when you find something that truly fits your personal style and esthetic. This top has recently become one of those pieces within my wardrobe.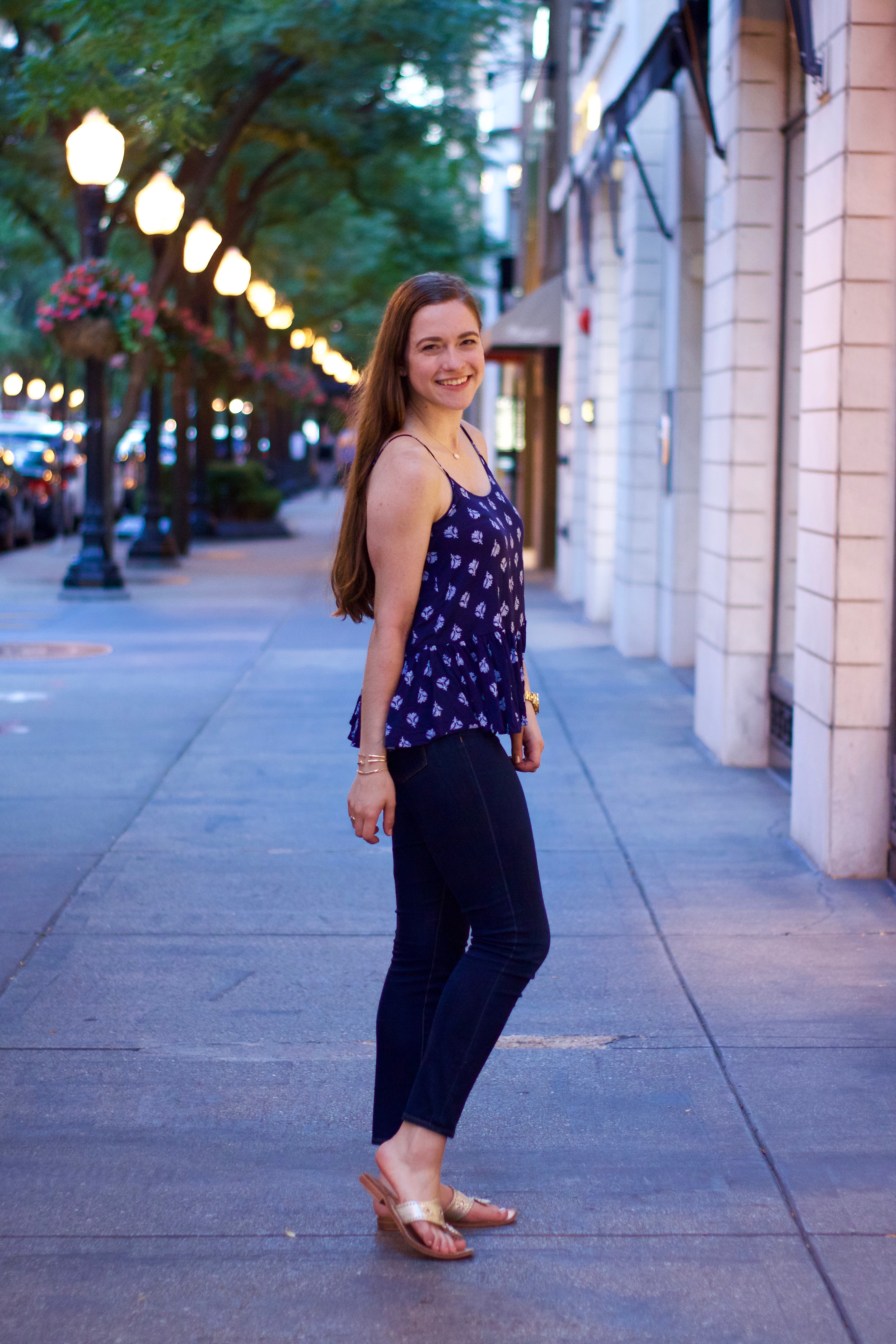 What I Wore
Old Navy Ruffle Top (On sale for under $7 & still avaliable in plenty of sizes!)  –  J.Crew Jeans  –  Kendra Scott Earrings, Necklace, Kriss Bangles (No longer available.), Bracelet, Timex Watch ℅  –  Heirloom Signet Ring (Similar.)  –  "Rosé All Day" Case  –  Louis Vuitton Neverfull Tote  –  Jack Rogers Sandals
Before I left for Europe earlier this summer, I went shopping for some easy pieces to mix into my wardrobe and I picked up this top. I've worn this shirt so much since purchasing it and I have lots of fond memories attached to it, especially from my time in Paris.